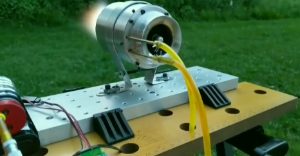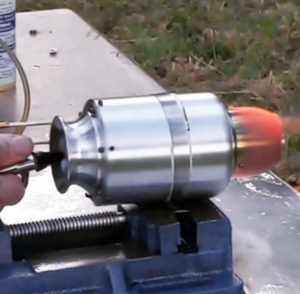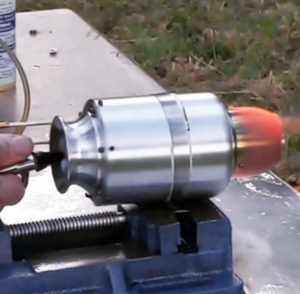 JM50 Mini Jet Kit 13lbs Thrust
JM50 Kit Form
Now Includes Bearings 
Download Build guide Here:
 The Next generation in MiniJets, Minijet engine kits. Free shipping. 
3.25" (83mm) wide by 6.5" (165mm) long. 6kg thrust (13lbs)  
Utilizes the upgraded rear 52mm nozzle guide vanes and 52mm turbine. This kit includes pre-rolled combuster and fuel manifold parts ready for assembly. OR we can PRE-Build combuster for you and are available for purchase separately. Comes with everything you need to build a self sustaining mini jet engine. Shown with exhaust cone (sold separately). Bearings are now included in this kit. JM50 Mini Jet engine Kit.
Thrust 57N (13lbs)
 Weight 1043g (2.3lbs)
Fuel consumption 8oz a min.
Spool up time is 4-5 secs.
This kit requires bearings. Kit includes combustion basket parts and requires assembly. The basket can be purchased pre built. Bearings are sold separately. Just add the items to your cart.