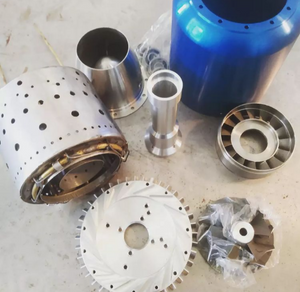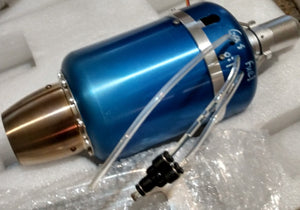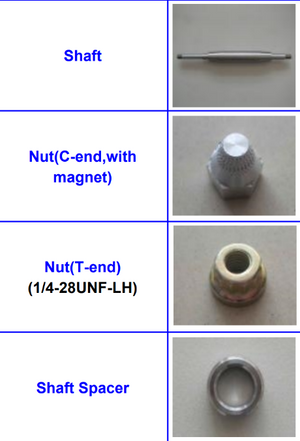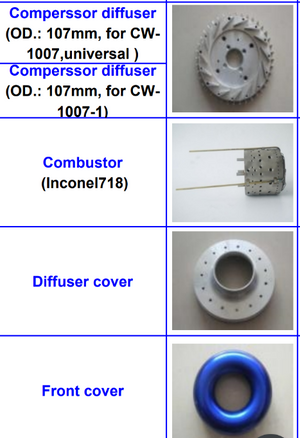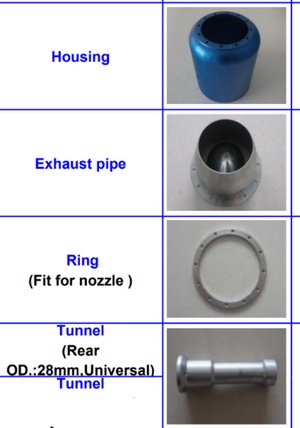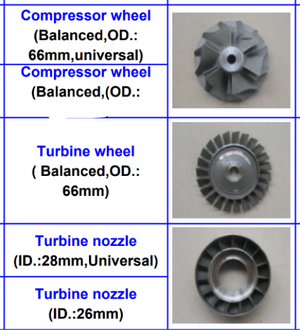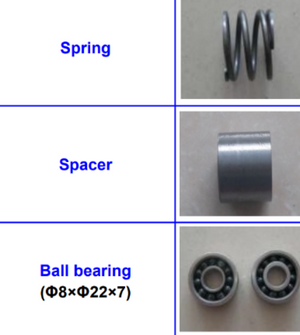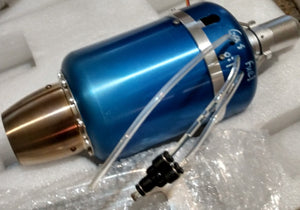 JM66 Mini Jet Kit 20lb Thrust
This is a JM66 Mini Jet Engine in kit form. Comes with everything needed to get up and running. Manual start and can be converted to auto start with Fadec. 
Includes:
Nozzle Guide vanes, 66mm Turbine and compressor wheels, axle, axle hub, shell, diffuser bearings and necessary items. Exhaust nozzle sold separately. Includes completed combuster and fuel manifold.